Calendar of events
All events in Saint-Maurice
Saint-Maurice enjoys numerous events to the delight of its inhabitants throughout the year. Cultural, spiritual, sporting and popular events, whatever you choose give us the pleasure of a visit!
Fête cantonale de tir - Journée officielle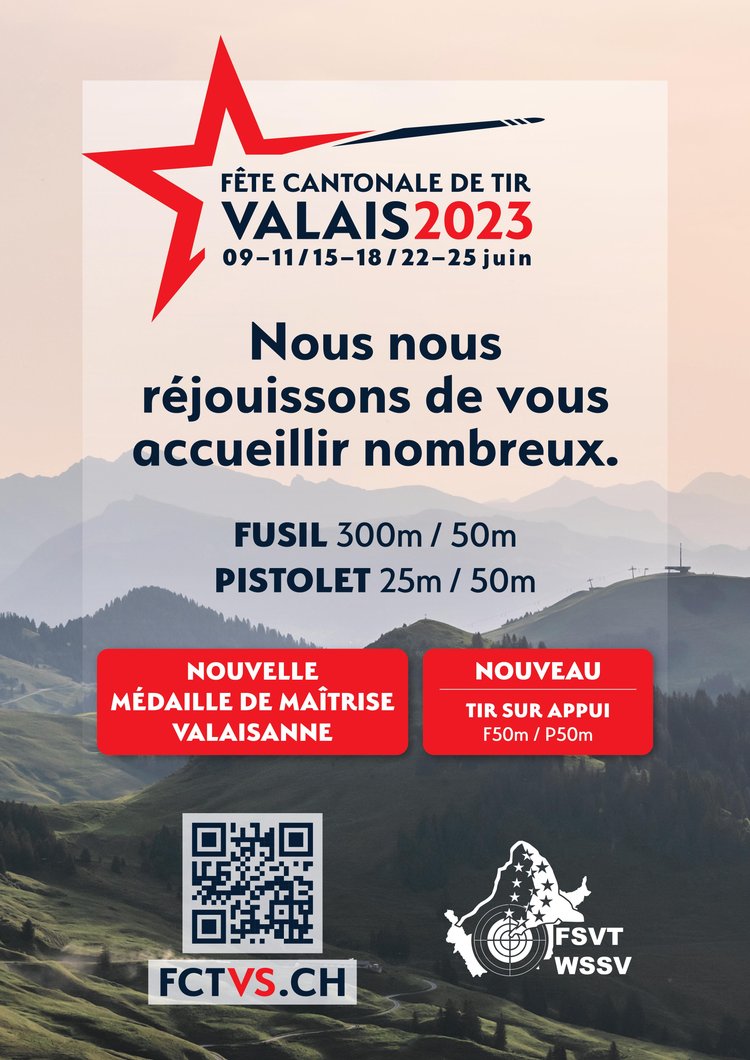 From June 9 to 25 during the 3 weekends, this shooting event hopes to gather about 6'500 shooters from all over Switzerland. The official day of the 18th of June will start with a procession with the guests, led by the Agaunoise and costumed children from the elementary school, which will leave from the Place de la Gare in Saint-Maurice at 11:00 a.m. continuing on the Avenue d'Agaune. A stop will be made at the Place du Parvis where a welcome drink will be offered by the Municipality. Speeches as well as animations: songs and Alpine horns, are programmed on this square before the procession of the guests goes to the Préau du Cycle d'Orientation via the Gd-Rue for the continuation of the festivities.
For refreshments, go to the school sports center where raclettes and grills can be ordered.
Long live the Valais and the FCTVS23


Note: This text was translated by machine translation software and not by a human translator. It may contain translation errors.
| | |
| --- | --- |
| Date | 18.06.2023 11:00 |
| Localité | 1890 St-Maurice |