Calendar of events
All events in Saint-Maurice
Saint-Maurice enjoys numerous events to the delight of its inhabitants throughout the year. Cultural, spiritual, sporting and popular events, whatever you choose give us the pleasure of a visit!
Exposition Jim Curious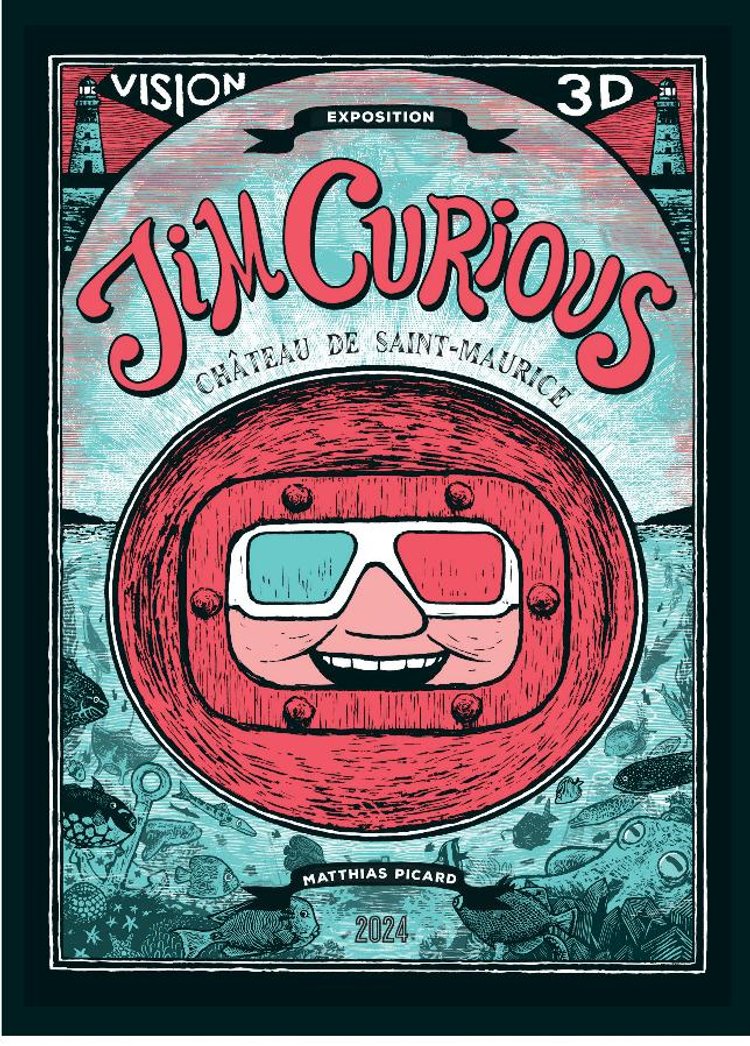 JIM CURIOUS – AU CŒUR DE L'OCÉAN ET DE LA JUNGLE

Mettant en perspective des deux tomes de la bande dessinée muette (sans paroles) Jim Curious (Voyage au cœur de l'océan et Voyage à travers la jungle) –dessinés par le Français Matthias Picard et édités, dans plus de 20 pays, par la maison d'édition 2024 – cette exposition est à même de réjouir tous les âges et toute la famille. Totalement immersive elle se propose comme un objet magique.

Votre visite s'effectuera, en effet, avec des lunettes anaglyphes (rouge/bleu) afin que vous puissiez apprécier le relief et les étonnantes profondeurs des dessins présentés. Vous pourrez ainsi plonger avec Jim Curious dans l'océan, pour découvrir faune, flore, épaves ET villes englouties, ou vous aventurer sans risque dans la jungle pour découvrir nombre de plantes, d'animaux et de secrets. Mais ce n'est pas tout, vous pourrez encore découvrir les secrets de Matthias Picard sur sa création, admirer ses dessins originaux ou, encore, découvrir l'histoire et les principes de la 3D ainsi que son utilisation à travers les époques.

Une exposition originale des éditions strasbourgeoises 2024 et de Matthias Picard, en collaboration avec la Fondation du Château de St-Maurice et en co-production avec le festival Delémont'BD.

Du 17 avril au 14 novembre 2021, accès compris dans le billet d'entrée à l'exposition Pinocchio. Dès 3 ans.
| | |
| --- | --- |
| Date | 17.04.2021 - 14.11.2021 13:30 - 17:30 |
| Adresse | Château de Saint-Maurice |
| Localité | 1890 St-Maurice |