Calendar of events
All events in Saint-Maurice
Saint-Maurice enjoys numerous events to the delight of its inhabitants throughout the year. Cultural, spiritual, sporting and popular events, whatever you choose give us the pleasure of a visit!
Oesch's die Dritten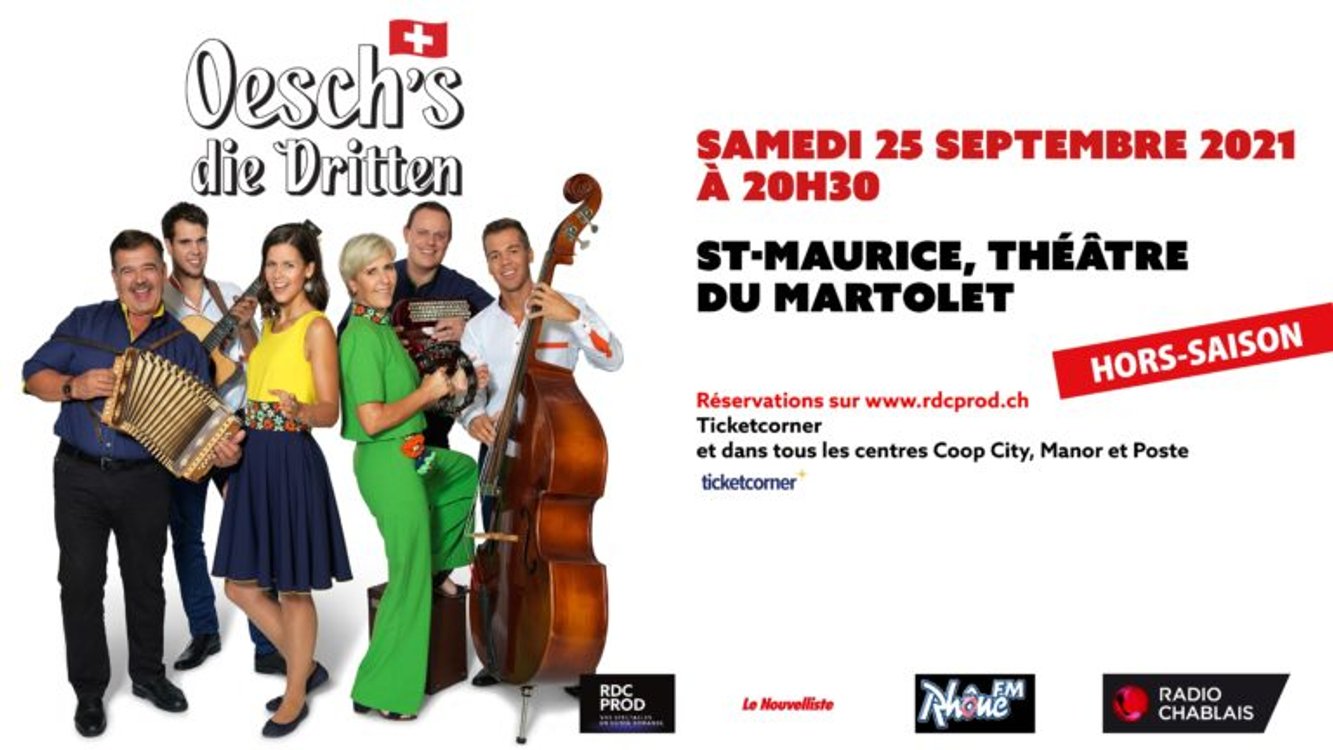 Le groupe Oesch's die Dritten est un programme à lui tout seul et sa musique est unique, authentique et reconnaissable entre toutes.

Avec plus de 200 apparitions à la télévision et près de 1'600 concerts dans 14 pays, cette famille musicale fait partie des groupes suisses les plus en vue. Une instant suffit aux six sympathiques musiciens pour transmettre au public leur enthousiasme, leur joie et leur passion.

Grâce à cette énergie, Oesch's die Dritten parvient à dépoussiérer l'image de la musique populaire sans pour autant renier ses racines. Mariage des styles et contrastes musicaux sont à nouveau au programme de cette nouvelle tournée aux quatre coins de la Suisse, toujours proche des valeurs helvétiques.

Un concert haut en couleur et plein de vitalité.
| | |
| --- | --- |
| Date | 25.09.2021 20:30 |
| Adresse | Théâtre du Martolet |
| Localité | 1890 St-Maurice |