Calendar of events
All events in Saint-Maurice
Saint-Maurice enjoys numerous events to the delight of its inhabitants throughout the year. Cultural, spiritual, sporting and popular events, whatever you choose give us the pleasure of a visit!
Patrick Sébastien - LouisXVI.fr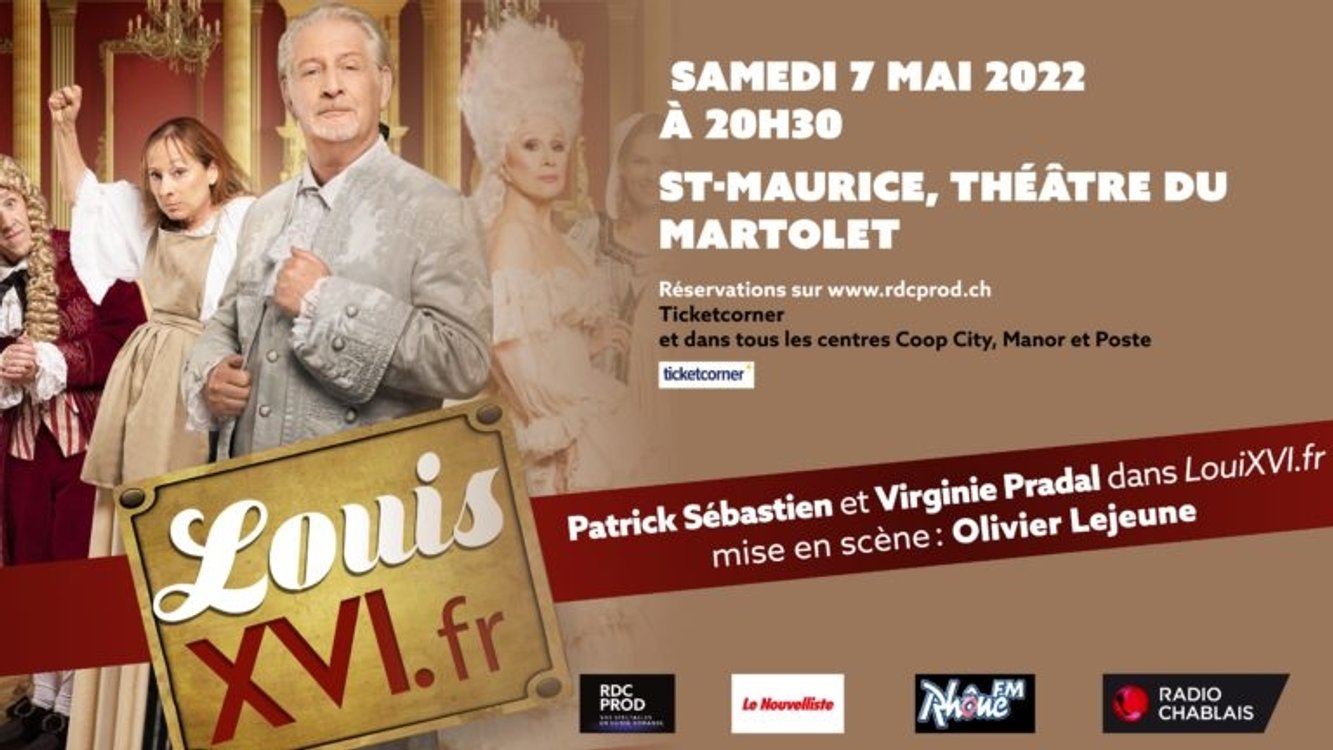 Quatorze juillet 1789, au palais de Versailles. Et pour débuter la journée un cocktail explosif. Une reine féministe qui veut divorcer, une servante érudite, un conseiller lèche bottes et veule, une égérie des sans culottes marseillaise et fantasque… Et bien sûr, le Roi, dépassé par les évènements. Plus quelques gouttes d'actualités entre les gilets jaunes, Twitter, BFM et les feux de l'amour. Servez frais ! Une pièce rafraîchissante et complètement déjantée où le rire fuse à chaque réplique. Un humour totalement dingue et décalé mais tout en finesse. Une révolte ? Non, une révolution ! Ah, ça rira, ça rira, ça rira !
| | |
| --- | --- |
| Date | 07.05.2022 20:30 - 22:00 |
| Adresse | Théâtre du Martolet |
| Localité | 1890 St-Maurice |