Calendar of events
All events in Saint-Maurice
Saint-Maurice enjoys numerous events to the delight of its inhabitants throughout the year. Cultural, spiritual, sporting and popular events, whatever you choose give us the pleasure of a visit!
Après-midi jeux de société pour les enfants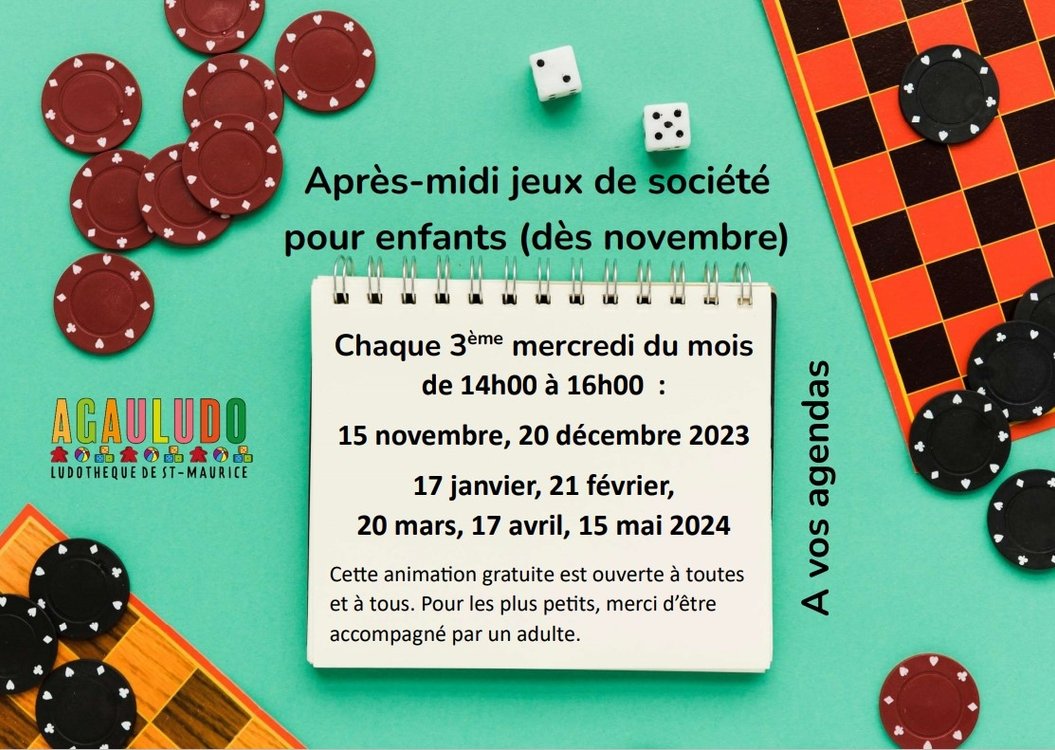 This school year 2023-2024, starting in November, the third Wednesday of each month is dedicated to children. Afternoons of board games, entirely free of charge, organized on the Agauludo premises, from 2:00 to 4:00 pm.

Mark your calendars! See you on November 15 and December 20, 2023, as well as January 17, February 21, March 20, April 17 and May 15, 2024.

Please bring the little ones with you.


Note: This text was translated by machine translation software and not by a human translator. It may contain translation errors.
Date
20.12.2023 14:00 - 16:00
17.01.2024 14:00 - 16:00
21.02.2024 14:00 - 16:00
20.03.2024 14:00 - 16:00
17.04.2024 14:00 - 16:00
15.05.2024 14:00 - 16:00
Prix
Free admission
Adresse
Agauludo - Ludothèque de Saint-Maurice
Localité
1890 St-Maurice