Calendar of events
All events in Saint-Maurice
Saint-Maurice enjoys numerous events to the delight of its inhabitants throughout the year. Cultural, spiritual, sporting and popular events, whatever you choose give us the pleasure of a visit!
Suite royale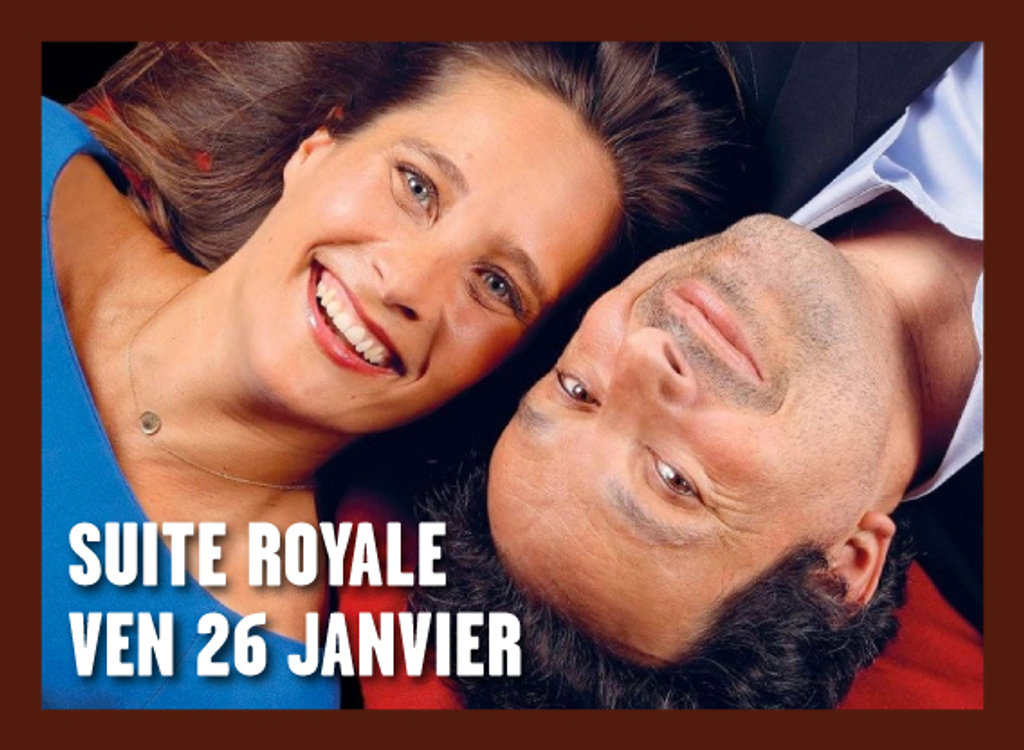 In fifteen years of marriage, this is the first time Antoine has invited Pauline to a sumptuous Parisian palace. He has booked the royal suite, a folly for their modest means, because he has some big news to tell her. News that will change their peaceful existence forever.

Following the success of "L'Invitation" and "Les Grandes ambitions", Hadrien Raccah teamed up with Judith Elmaleh (Gad's sister) to write this modern comedy. Incisive and funny, the text pushes the characters to their limits, and the actors give it their all, forming an excellent duo that happily tears each other apart.


Note: This text was translated by machine translation software and not by a human translator. It may contain translation errors.
| | |
| --- | --- |
| Date | 26.01.2024 20:30 |
| Adresse | Théâtre du Martolet |
| Localité | 1890 St-Maurice |