Calendar of events
All events in Saint-Maurice
Saint-Maurice enjoys numerous events to the delight of its inhabitants throughout the year. Cultural, spiritual, sporting and popular events, whatever you choose give us the pleasure of a visit!
Rondo' Veneziano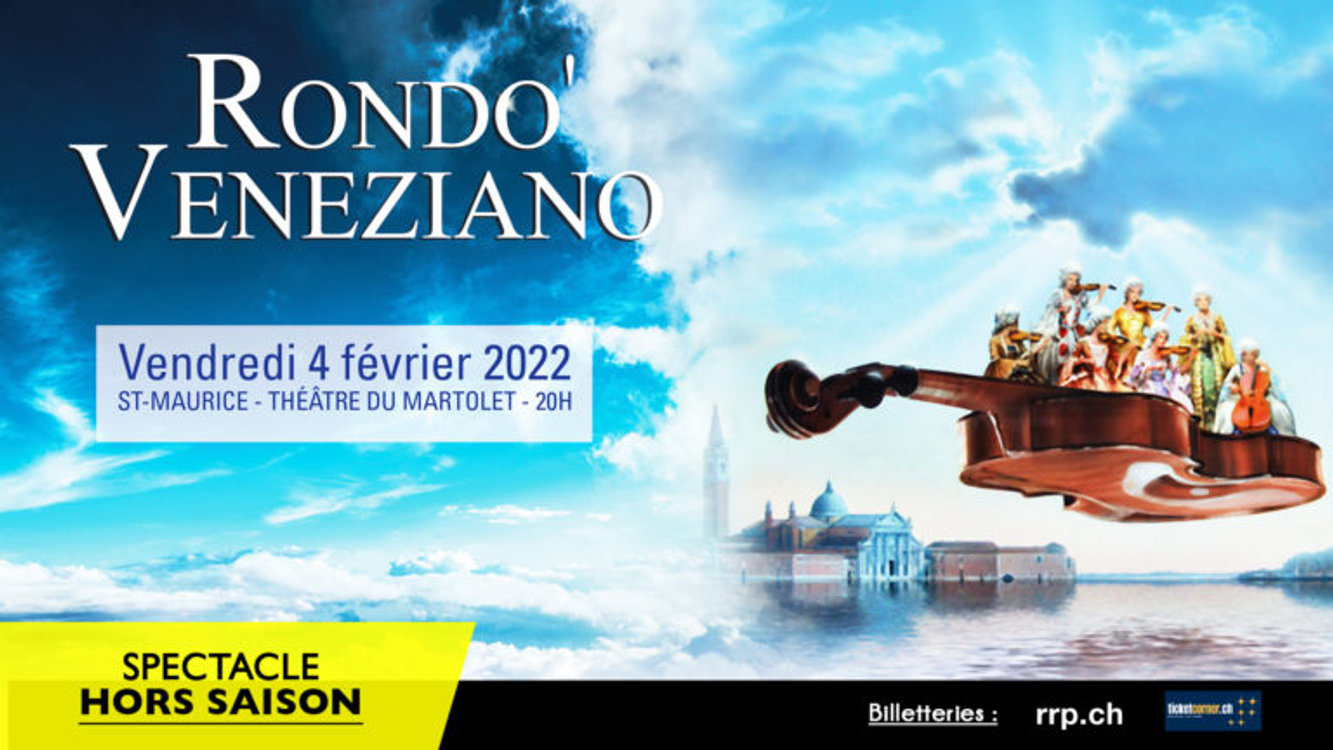 Rondo'Veneziano – une symbiose parfaite entre baroque classique et musique moderne accompagnée de son inimitable timbre acoustique, est né il y a maintenant plus de 35 ans, en Italie, grâce à la passion incontestable du Maestro Reverberi pour la musique classique et sa découverte du baroque vénitien.



Le répertoire varie de la musique classique au pop et unit les émotions, la fantaisie et la réalité dans ses pièces.



Jusqu'à aujourd'hui, plus de 25 millions d'albums ont été vendus rien qu'en Europe. Un regard dans les salles du concert dévoile qui sont les amants de ce groupe si spécial : jeunes, adultes et moins jeunes. Tous se laissent charmer par cette ambiance.



En effet, grâce aux perruques blanches et pompeuses, aux habits en brocart de couleur pastel et ornés avec des perles et des rosettes, la scène rénove la splendeur de cette époque passée. Un certain nombre de détails en spécifient d'ailleurs l'originalité.



Grâce au Maestro Gian Piero Reverberi et à l'orchestre, composé de 30 musiciens dont 9 solistes, vous voyagerez à travers la belle époque des Lumières !


| | |
| --- | --- |
| Date | 04.02.2022 20:00 |
| Adresse | Théâtre du Martolet |
| Localité | 1890 St-Maurice |