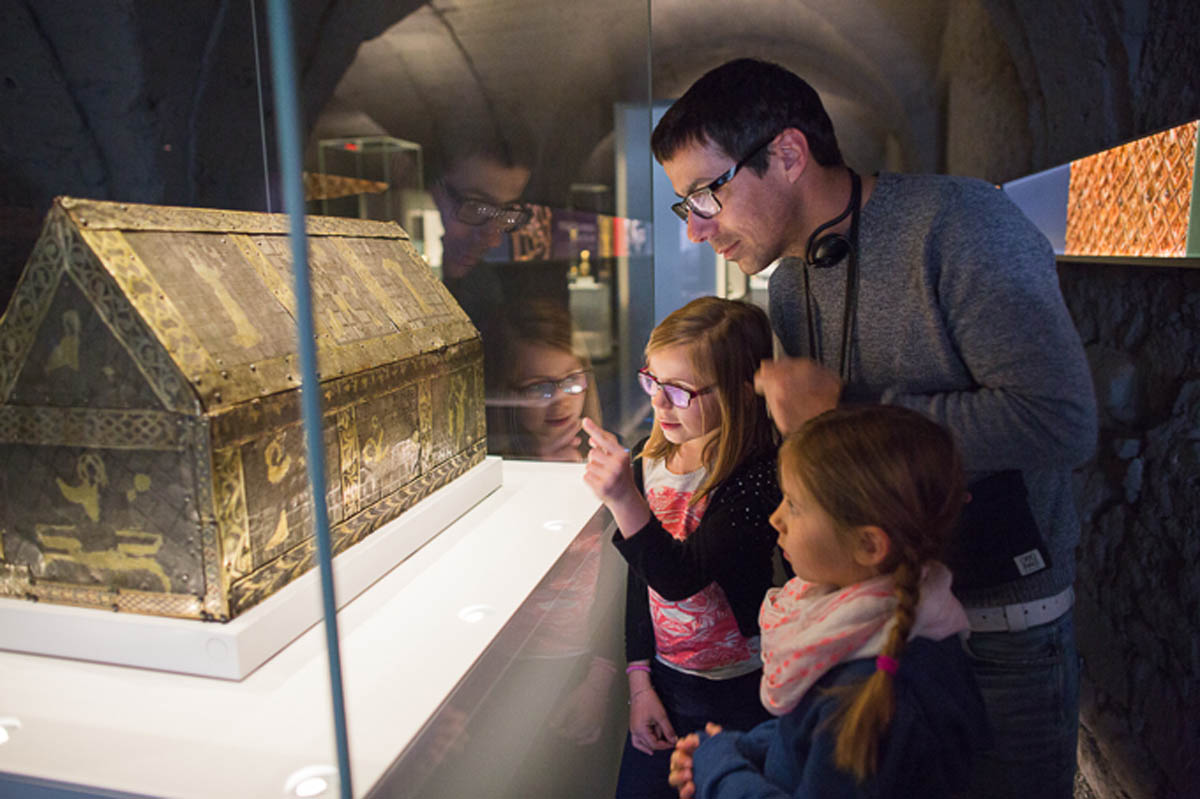 During its thousand years of history, Saint-Maurice abbey was largely endowed by princes and kings. They, as well as many pilgrims, also wanted to show their attachment to the Theban martyrs by offering gifts: statues, reliquaries, shrines and liturgical objects enriched a liturgical and artistic collection, representing all the eras, from the 5th century to the present day.
Indeed, as early as the beginning of the 5th century, Saint Eucher, bishop of Lyon, mentions gold and silver presents offered, "in honour and on behalf of the saints". The Saint Maurice religion would thus be the usual motive of the generosity that would preside over the constitution of the Treasure: it is indeed much more than a simple collection of silverware; it is the memory of a tribute rendered by art to the worship of the holy martyrs.
Three works of exceptional quality are a reminder of the distant influence of the Theban martyrs in the Merovingian and Carolingian eras: the vase of sardonyx, called the "vase of Saint Martin", the casket of Teudéric, and the ewer of "Charlemagne".
At the beginning of the 12th century, the abbey experienced a renewal of fervour and glory. An impressive group of reliquaries dating from the 12th and 13th centuries were found: the head of Saint Candide, the shrine of Saint Maurice and the shrine of the children of Saint Sigismund, and finally the shrine of the abbot Nantelme.
Unfortunately, nothing has been found from recent centuries to equal that of the objects described so far, but many remarkable works have enriched the Treasure. In particular, there is a group of reliquaries thanks to the generosity of members of the House of Savoy: a bust of Saint Victor (15th century), a monstrance in crystal and gilt silver and two chandeliers of chiselled silver, with the coat of arms of the antipope Felix 5th and an equestrian statue of Saint Maurice (1577). Also worthy of mention are the processional crosses and crosses of the 15th and 16th centuries, numerous chalices, monstrances, pectoral crosses, mitres, as well as a fine set of modern silverware by Marcel Feuillat.