Tour of Saint-Maurice cliff
This itinerary from Saint-Maurice railway station invites you to ascend to the heights and discover the Vérossaz Plateau by going along the majestic cliff overlooking the town of Saint-Maurice.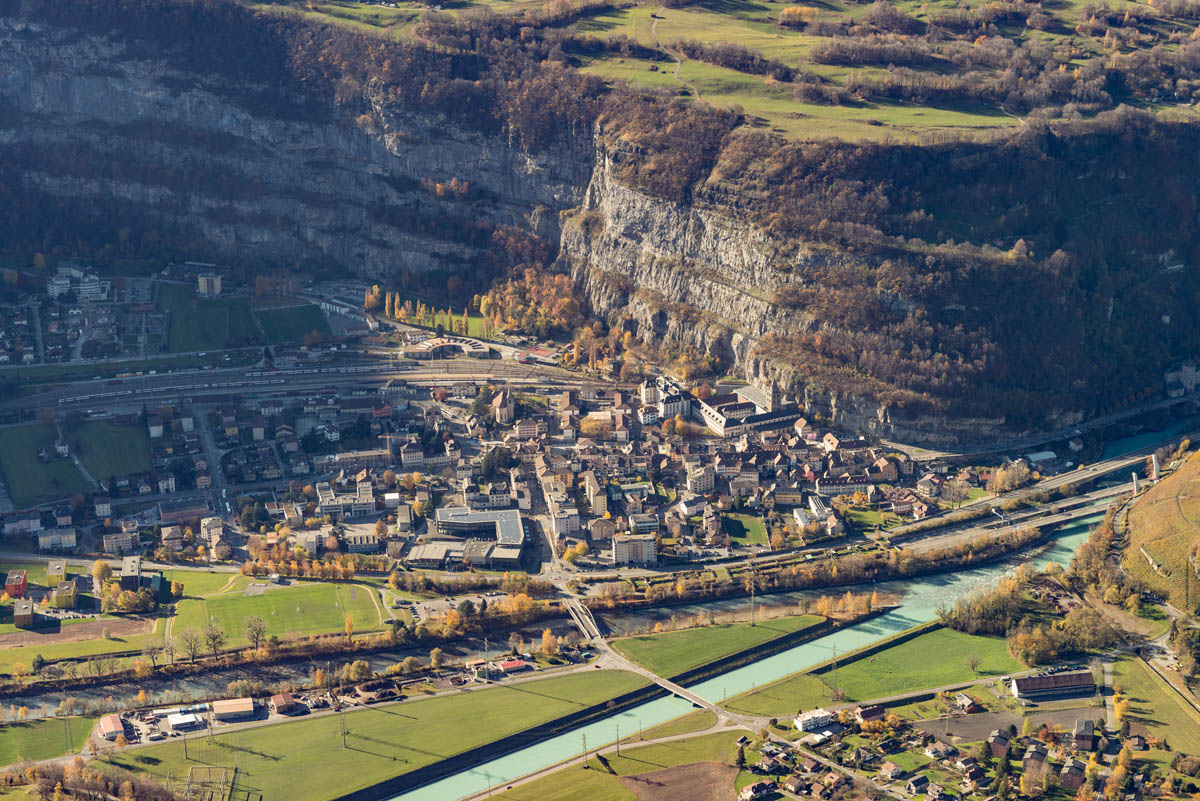 For those who like a challenge, try the 500-step climb up to the picturesque Notre-Dame du Scex chapel nestling in the centre of the cliff. The Grotte aux fées, the Forts of Cindey and Scex, the castle and the abbey form the pattern of the climb, an ideal opportunity to combine a walk and a visit!
Highlights: "Panoramic view of Lake Geneva"
On clear days, from the Vérossaz Plateau you will enjoy a clear view up to Lake Geneva. Remember to take your cameras!
Time: around 3 hours
Difficulty: level 2

Signposts: Vérossaz Plateau itinerary

Distance: 6.61 km