Tour des Dents du Midi
Dreaming of nature? It's a nature-lover's dream!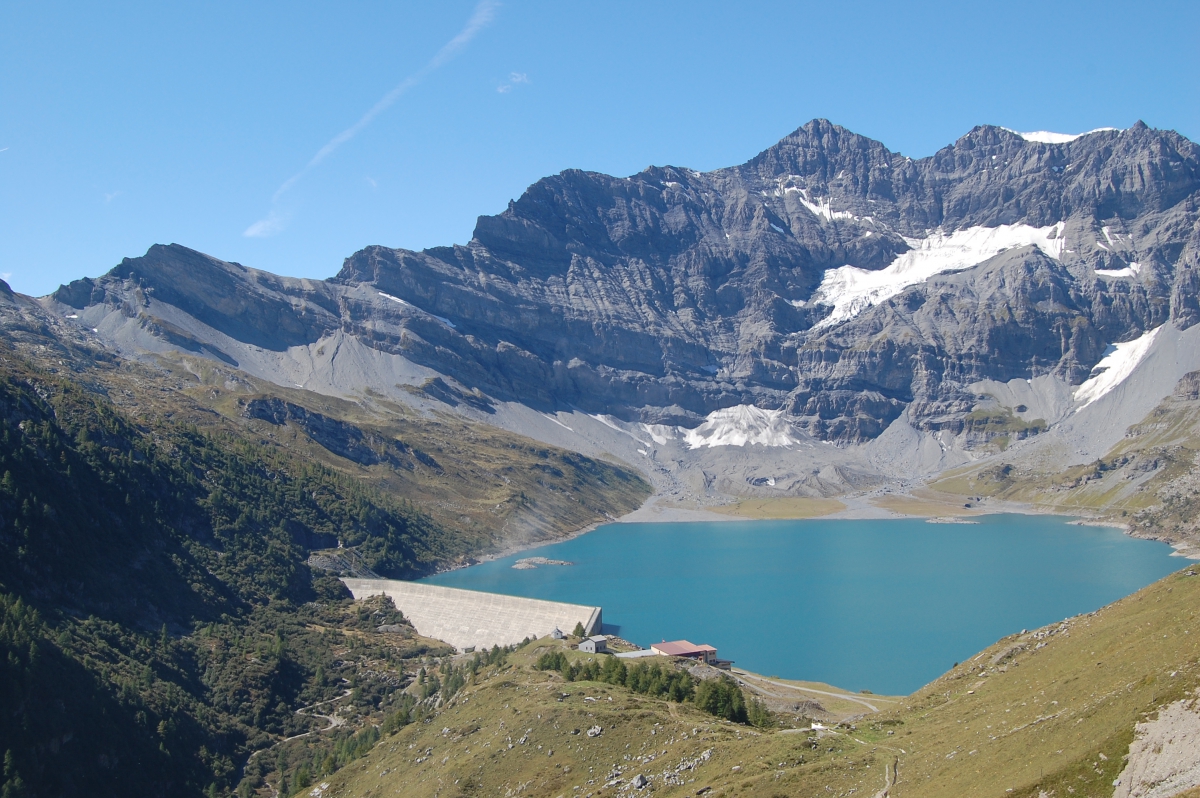 Majestic peaks, alpine lakes, glaciers, waterfalls, mountain passes, forests and exceptional flora and fauna! Enjoy amazing panoramic views on an extraordinary trail.
Discover one of the first hiking trails in the Valais, the legendary Dents-du-Midi circuit. Inaugurated in 1972, it owes its reputation to the marathon held there for nearly 40 years. The accommodation options dotted along the trail mean that you can organise your breaks as you like, stopping to sleep, have a meal or just a refreshing drink.
This trail requires hikers to be in good physical condition. It is accessible to families. It can be completed in two, three or four days from June to October, depending on snow conditions. There are many alternative trails to add on, allowing you to lengthen your stay if you so wish.
Walking time : ca. 18h
Difficulty : medium
Saison: Season: From June to the end of September
Length : 42,5 km
Différence in altitude : 6'000 metres (positive-negative)