From Saint-Maurice to Monthey
This walk links Saint-Maurice and Monthey, both towns situated on a plain, going across the mountains!

You will see very different types of countryside, passing through the forest, crossing a wide pastureland and taking a path straight through the middle of a quarry!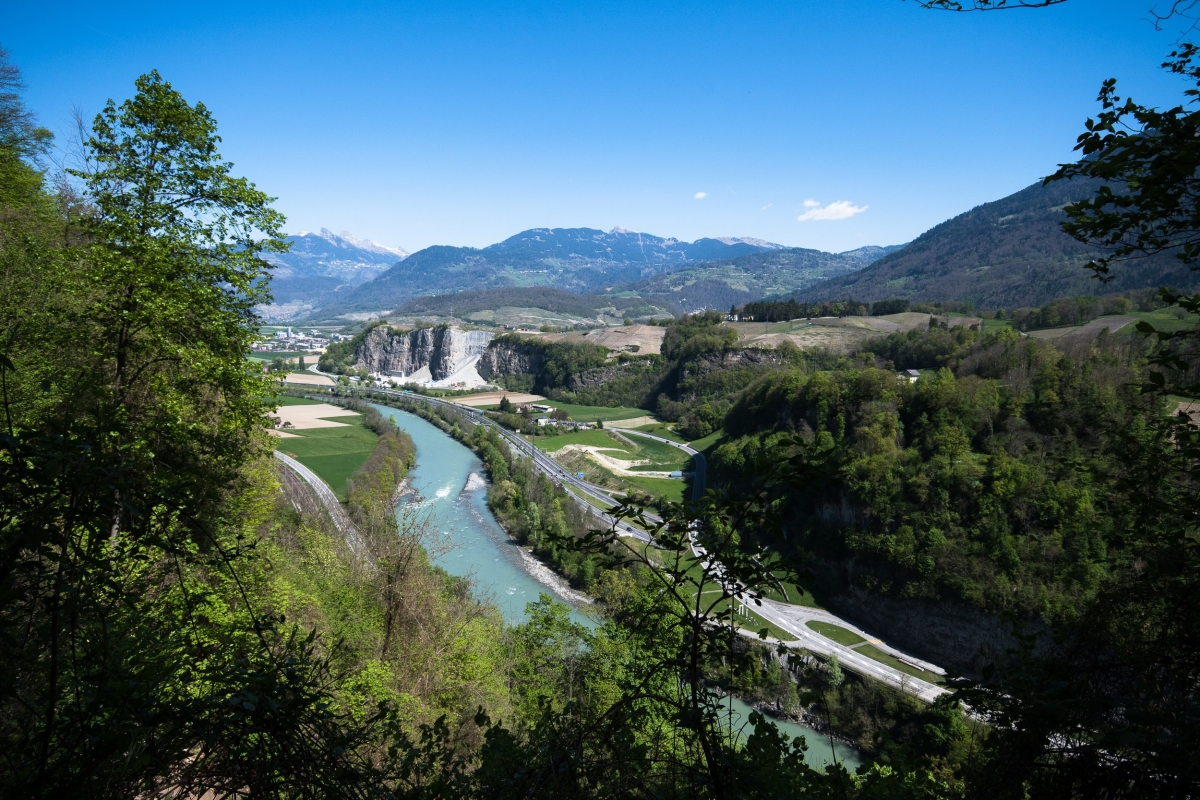 Time : around 2 hours 50 minutes

Difficulty : level 1
Signpost : signposted walks

Distance : 9.37 km
A part of the walk has changed. After arriving at the Plateau de Vérossaz, follow signs for "Daviaz et Clou".