Basilica
The current basilica dates back to the 15th century but contains features that span the period from the 12th to the 21st centuries. It is the ninth church to stand on this site. The foundations of the earlier churches can be found at the Martolet site.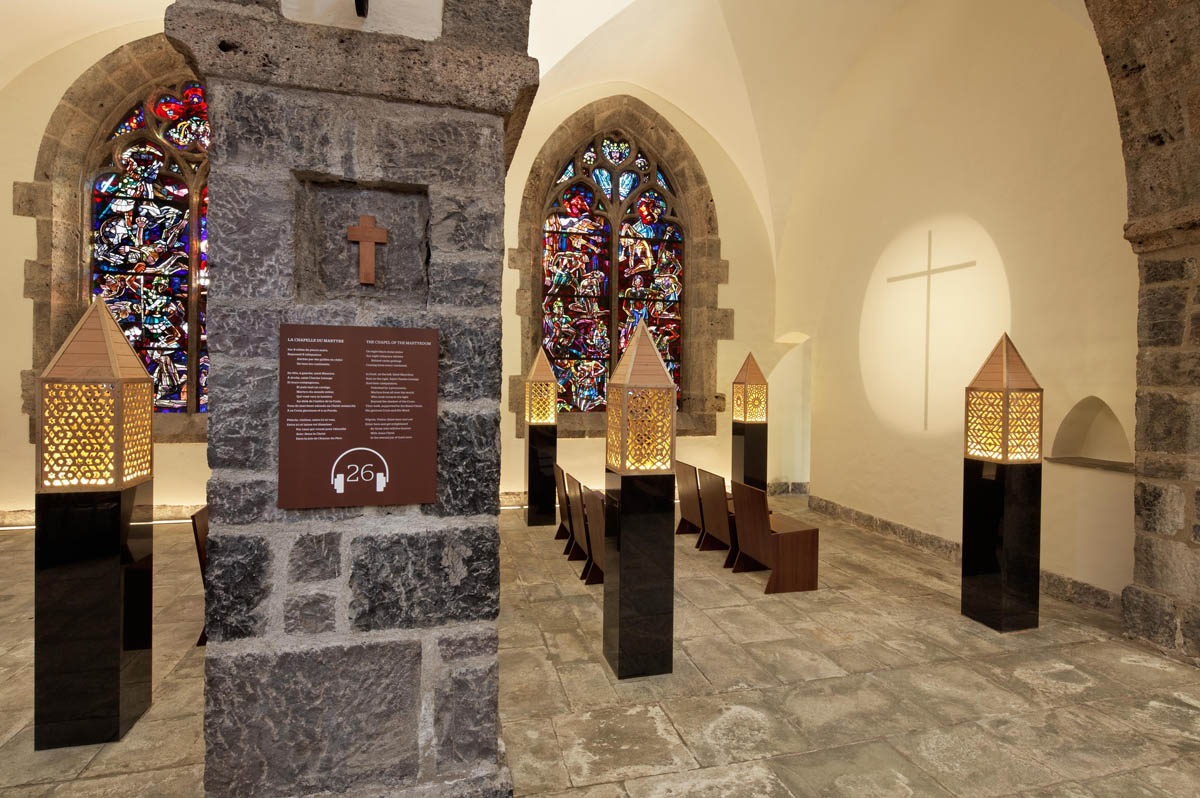 When entering the present-day basilica, which dates back to the 17th century, you are struck by the rhythm given by the columns supporting Gothic arches. Some of the columns have been reused from older churches.
In 1942, a rock fall crushed the bell tower and part of the nave. The restoration which took place from 1946 to 1949 was carried out according to the plans of Claude Jacottet (architect), supported by the Federal Commission for Historical Monuments and archaeologist Louis Blondel of Geneva. The enlargement of three bays to the north has allowed the magnificent organs filling the bottom of the building to be positioned in a harmonious way.
The eastern side has been enlarged and consists of a succession of side chapels where individual masses were celebrated before the liturgical reform of the Second Vatican Council which introduced the concelebration. These chapels and the choir are endowed with magnificent stained-glass windows made and finished by Edmond Bille in 1950. The artist saw them as a "luminous tapestry". The restoration of 1946 made it possible to reconstruct the cloister, in Neo-Romanian style, on the site of one of the former cloisters that once belonged to the Abbey.
Accessibilité