Lumina
Saint-Maurice celebrates the light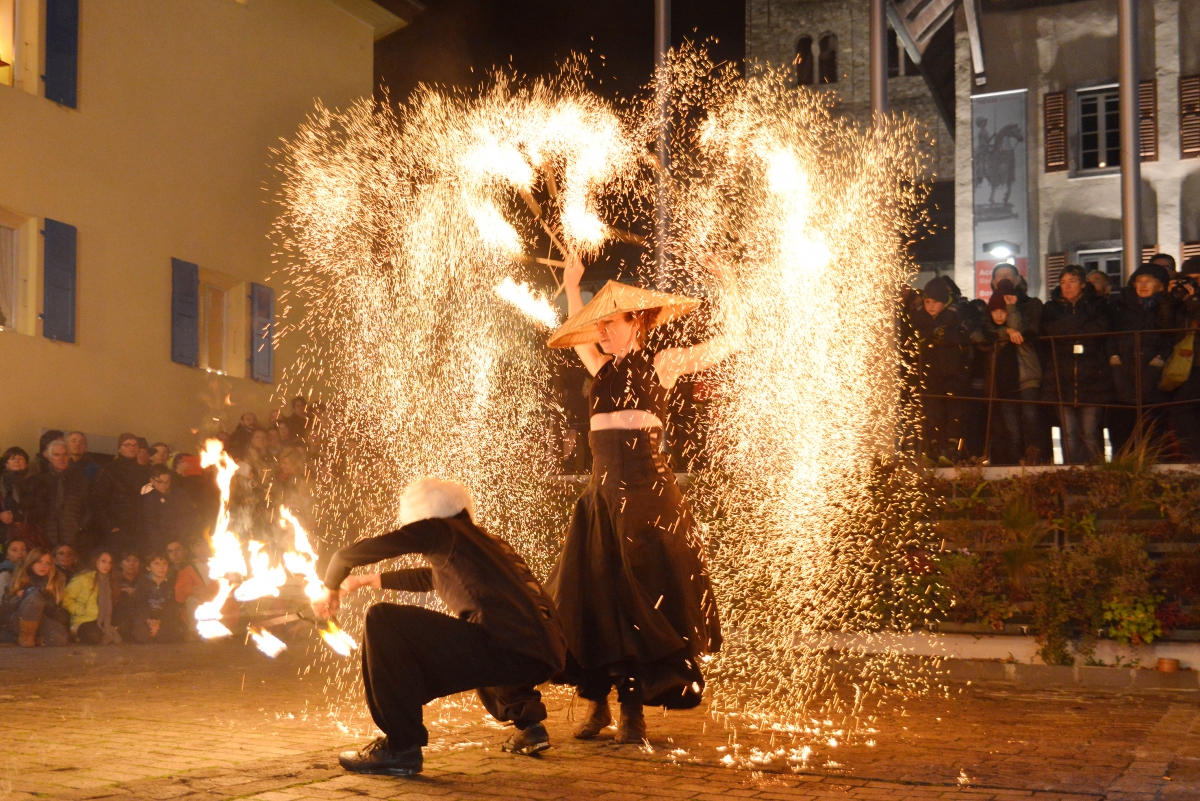 The year 2015 was assigned as the International Year of Light by the UN. And the Saint-Maurice abbey celebrated the 1500th anniversary of its foundation in 2015, an extraordinary and popular jubilee recognised by UNESCO. The coincidence of the dates was unique, and the celebration of a first feast of light in the city took place from the 5th to 8th December 2015.
Light is the symbol of creation, knowledge and peace. It evokes knowledge but also dreams, imagination, love, transparency, intelligence, spirituality. These values can be transferred to Saint-Maurice for a celebration with a unique character, based on culture, art and conviviality. In Saint-Maurice, the Feast of Light brings people together. It is also enhanced by music. It is its distinctiveness, its originality, its trademark. It combines light with music to illuminate hearts and minds hence its title: Lumina.
Light and music: there is something to be seen but also heard in the streets, in the squares, and in the Abbey, with a concert or a celebration given each evening in the illuminated basilica. With more than 6000 people at the first 2015 event, Lumina is fast becoming an unmissable event for Saint-Maurice.