Guided tour of the town
Let our qualified guides use their knowledge, both up to data and historical, to take you into another world. See the ancient city of Aguanum from a different perspective. By the end of the tour you will have many a story to tell!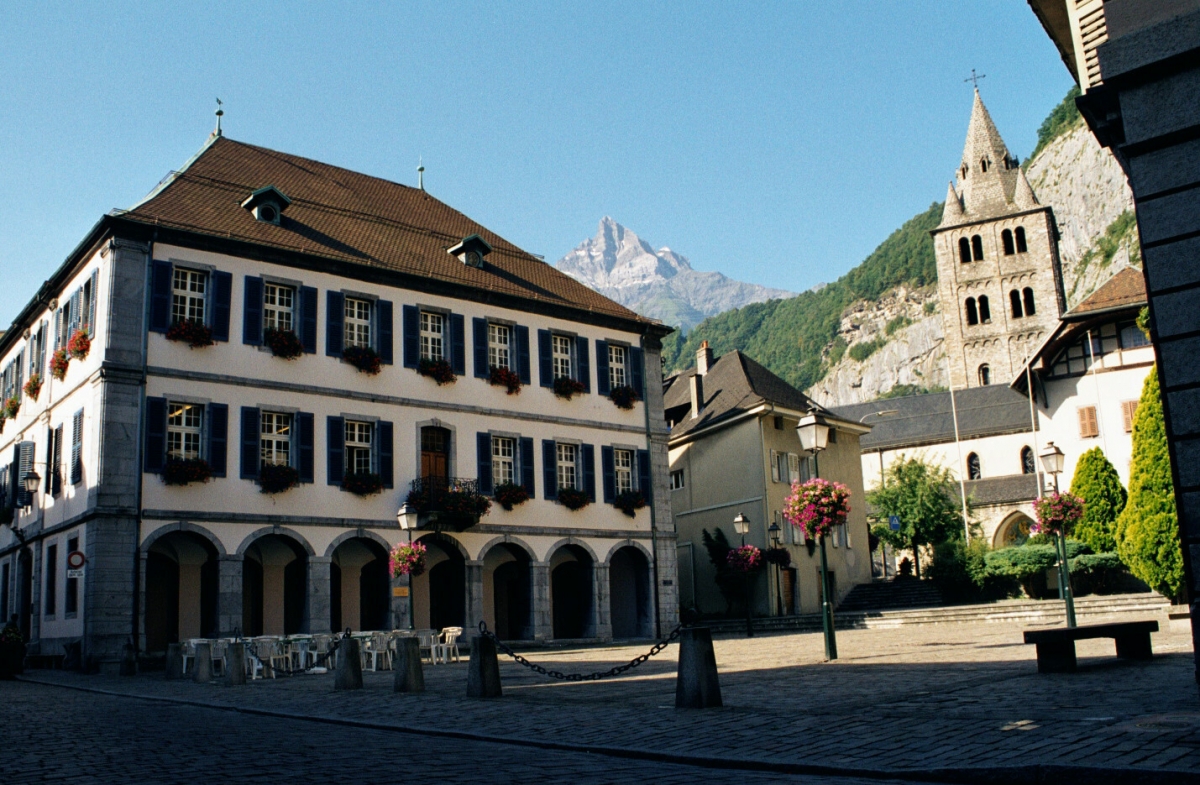 Highlights of the visit:
- Local history and geography. Saint-Maurice in Europe, on the Via Francigena .
- The Grand-Rue and its history and architecture, the House de la Pierre.
- The basilica, except the treasury, the Place du Parvis, the Lavigerie Building, the Franciscan monastery (les Capucins).
- The church of Saint-Sigismond, the station, the Tuilerie, the Dirac monument.
Length of tour : around an hour and a half

Price :

CHF 150 (1 guide) for 1 to 25 people

CHF 300 (2 guides) for 26 to 50 people
Book at the Tourist Office:
Saint-Maurice Tourisme (Tel 024 485 40 40 40) or