EasyCard
Explore Valais in 2, 3 or 5 days!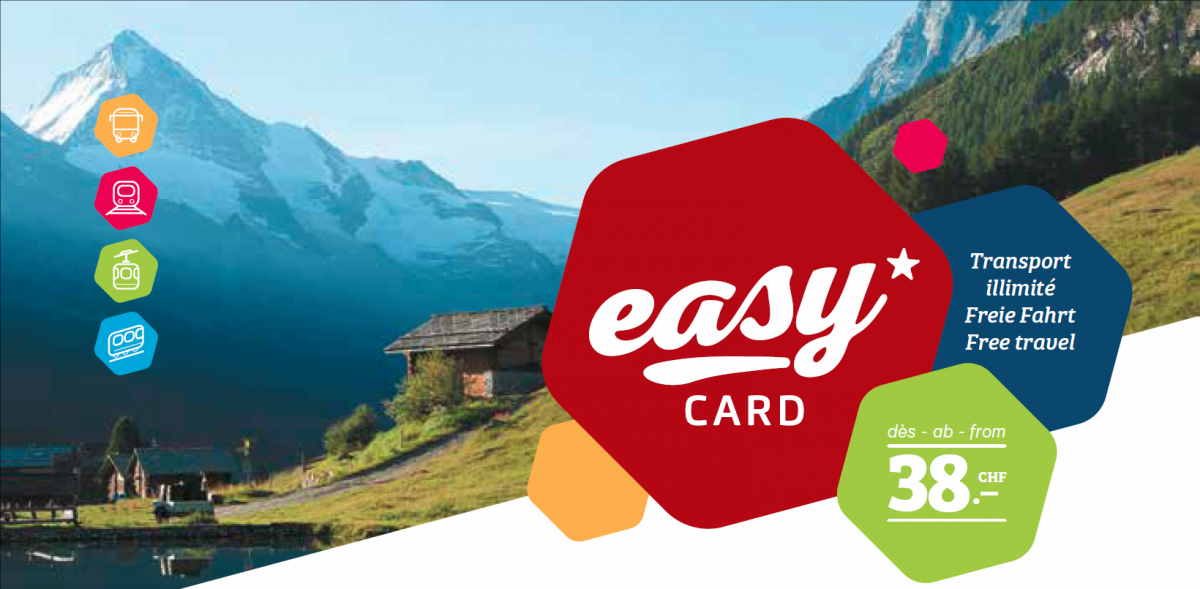 The Easy Card allows you to use all public transport services between Lake Geneva and the Lötschental. You have access to a network of over 1100 km at no additional charge. The offer also includes lots of discounts on activities and ski lift systems.
The Easy Card is available from most train stations, from bus drivers (within the area where the card is valid) and from the tourist offices for Saint-Maurice, Monthey, Martigny, Sion and Sierre.
Download the flyer and find out more about this offer.