Calendar of events
All events in Saint-Maurice
Saint-Maurice enjoys numerous events to the delight of its inhabitants throughout the year. Cultural, spiritual, sporting and popular events, whatever you choose give us the pleasure of a visit!
Nuances Pop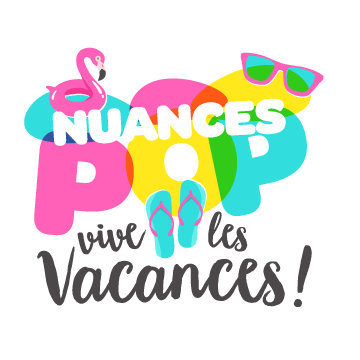 L'été approche à grands pas et toute l'équipe de Nuances Pop se réjouit de vous accueillir dans les ruelles de Saint-Maurice pour la 4e édition du festival.

Cette année, Saint-Maurice prendra un air de vacances et vous fera voyager dans l'ambiance des stations balnéaires. Le soleil, le sable, la chaleur torride du bitume ou encore les parasols seront au rendez-vous, sans oublier la musique ardente qui va avec.

Au menu, des concerts itinérants, des performances artistiques, des ateliers et jeux pour enfants ou encore de la pétanque !

Programmation musicale :

- Fanfare Balkanique Illimitée, world music
- Gadjo, swing manouche
- Brassmaster Flash, fanfare hip hop
- La Chtague, fanfare de rue
- Hermanos Perdidos, latino & gipsy music
- Le fabuleux jukebox des Fils du Facteur, reprises jukebox
- Swing de fou, swing
- Mory Samb & Dja Rek, afro music
- Pichette Klezmer Band, jazz klezmer

Pour plus d'informations : Site de Nuances Pop !
Date
19.07.2019 18:30
26.07.2019 18:30
09.08.2019 18:30
Adresse
Saint-Maurice
Localité
1890 St-Maurice